OP 27- OPERATION "BALLINCLAY"
This was the first of two supply dropping operations James MacIsaac would fly on November 4, 1944. "Ballinclay" was a daylight mission in support of the Partisans in Yugoslavia. The drop was to be made at a point near the town of Sanski Most, with the Partisans marking the target with an "O" in fires.
W/O MacIsaac and crew departed Tortorella in Wellington Mk.X LP572 "D" at 1505 hours carrying six "J" type containers and twelve packets of nickels.
Twelve Wellingtons of 37 Squadron operated and dropped seventy eight containers between 1443 and 1452 hours from 550 to 900 feet of altitude. All crews saw the town and dropped a good concentration on the ground signal. The weather was good with only slight, inaccurate flak encountered en route. 144 packets of nickels were dropped on the journey to the drop point.
While over the drop area MacIsaac observed an RAF Spitfire fly over the town at 2000 to 3000 feet. Immediately afterwards he saw two very large explosions in buildings just west of the town. What this aircraft was up to remains a mystery.
MacIsaac landed safely at Tortorella at 1620 hours. There were no losses sustained during this operation.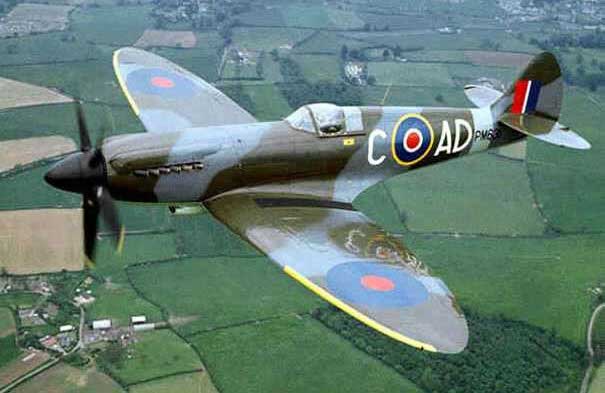 A Supermarine Spitfire of RAF